Making clothes inspired by London Fashion Week
Outfits
So far, London Fashion Week AW13 trends have included looks such as glam grunge, colourful punk and metallic hues.
Before long, every fashion lover who knows her worth will be drawing inspiration from at least one collection this season.
If you want to get ahead of the crowd (and the high street), how about making your own clothes, inspired by designs on the catwalk?
Granted, this may not be for you if you've never picked up a needle and thread, but if you've ever made simple modifications or repairs to your outfits, this should be a doddle.
The 90s look is about to explode all over the UK fashion scene. You can easily recreate this look with the right fabrics, colours and textures; Use leather, fake fur and Lycra and try cropped tops teamed with oversized jumpers and tight leggings or mini-skirts. A bright, tailored, androgynous suit is another look you could go for. In terms of prints and colours, aim for shimmering silvers and golds, animal print, stripes, sequins and studs to get the grunge and punk fashion spot on.
If you're confident with making items from scratch, great! If not, you can pick up patterns from fabric specialists, second-hand shops or online auction sites. They can easily be altered if they're not quite right too, so don't worry if they're the wrong size or length. Something to bear in mind that if they're very old patterns: people were much thinner decades ago than we are now so you may need to buy a bigger size than marked on the packaging!
This video explains more about making your own clothes from patterns: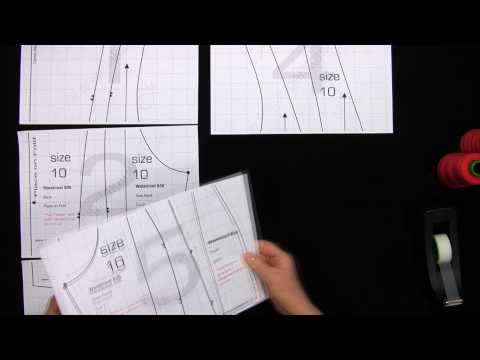 If you're interested in seeing other fashion lovers' inspirations, check out the Pinterest competition that designer Holly Fulton is hosting together with LG, the Official Garment Care Supplier to London Fashion Week.
As part of the brand's campaign, the LG Steam Team will provide expert fabric care support with state-of-the-art-technology to designers and exhibitors backstage at Somerset House.
To raise awareness of the need for innovative fabric care technologies, Holly's bespoke Pinterest board 'Holly Fulton for LG' will illustrate the inspiration behind her latest collection.
LG is inviting members of the public to share their own creativities on Pinterest – using @LGUK and #LGLFW via Twitter to submit their entry, for the chance to win a cutting edge LG 6 Motion Direct Drive washing machine. Good luck!
Share
you may also like
Comments